Is carbon fiber better than aluminum? A question that we hear all too often, so let's have a quick chat to straighten out some of the myths. The truth is, yes, carbon is better. Although picking aluminum over carbon isn't wrong, both carbon and aluminum shine in many different ways.
To start it off, we'll begin with a classic. Aluminum has been the leading bike frame material for 30 plus years. Even amid the current carbon fiber boom, aluminum is still a popular option amongst almost every bicycle brand. The biggest attraction with aluminum for most riders is the price point. With aluminum, you get a frame material that is cheap and has had years of engineering behind it with thousands of happy riders to prove its worth. Affordability isn't the only amazing thing about alloy frames. They are also recyclable, which is extremely important nowadays. Who doesn't want to reduce their impact on the environment? Because of all the amazing qualities that aluminum has to ofter, it will remain a popular go-to material for years to come. On the flip side, there are some negatives to aluminum. Unfortunately, aluminum frames have a natural flex. This flex over time can develop cracks at the points where stress is the greatest.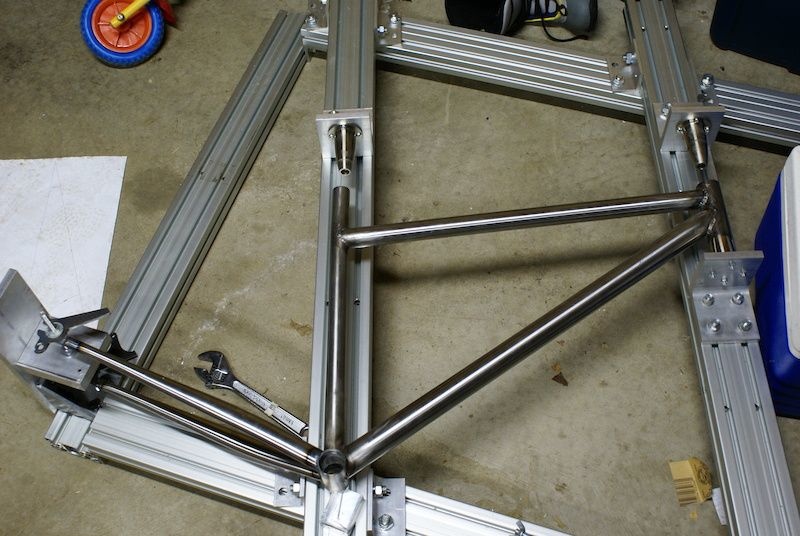 Carbon! Oh, sweet, sweet carbon. As many of you know, carbon fiber is the newest of the new when it comes to frames and rim material. There are a couple of myths floating around out there, and we're here to help clear those up. The first is that carbon is flexy. This isn't true at all. Carbon is a highly engineerable material that allows for a lot of creative and custom design characteristics specifically for mountain bikes. Stiffness and flex are engineered into the frame where it is needed, producing a frame with perfectly placed forgiveness, flex, and lateral stiffness. This creates performance and comfort all in one package. The next and most popular myth is that carbon fiber is nowhere near as strong as aluminum. In the past, this proved very true. You had to be careful about taking your bike out of your car, let alone the anxieties you had while riding it. This is no longer the case with modern technology and advancements of carbon fiber. When layed up properly, carbon fiber is much more durable than aluminum. One small dent on an aluminum frame can compromise the entire bike. Carbon, on the other hand, has millions of tiny strands of carbon fiber weaved and bonded together that provide ample strength throughout the entire frame other than the point of damage. Now, this doesn't necessarily mean it's safe to continue riding a bike with carbon damage. That said, warranties and crash replacement policies across most brands are very friendly to carbon bike owners. If you do manage to damage your carbon frame. Take it into your local shop, and before you know it, you will be out ripping trail with ease and peace of mind. An unfortunate downside of all these benefits is that they come at a cost. Carbon fiber bikes will tack on an extra $800-$1000 to your price tag, but carbon fiber, in the long run, will pay for itself.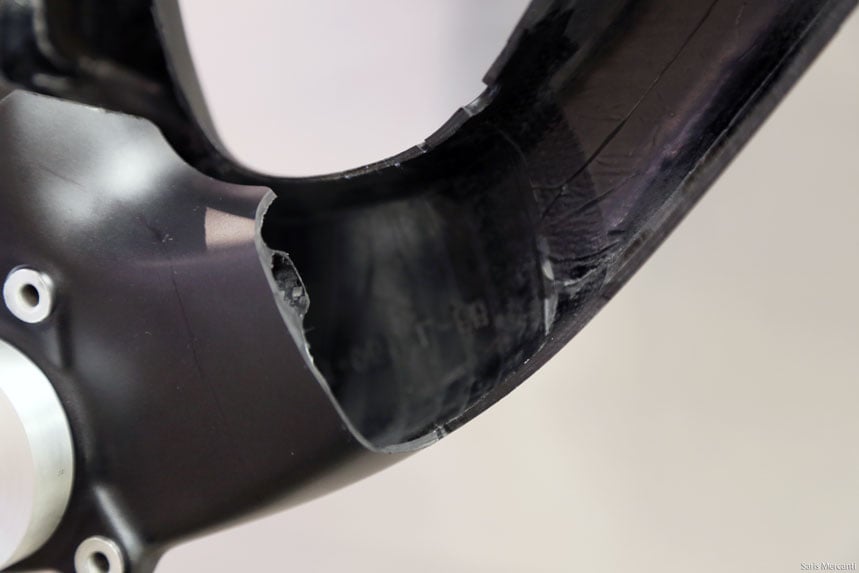 This is a very in-depth topic, and covering every aspect of the carbon fiber vs. aluminum subject is daunting. So, to help further your research, and give our fingers a break from typing, we have added some links below.


https://www.pinkbike.com/news/aluminum-vs-carbon-separating-environmental-fact-from-fiction-in-the-frame-materials-debate.html
https://www.pinkbike.com/news/santa-cruz-bicycles-test-lab.html
https://www.outdoorgearlab.com/expert-advice/carbon-vs-aluminum-mountain-bike-frames-the-showdown